Welcome! The Women and Religion Movement is alive and well in the 21st Century. A grassroots project started by lay leaders in the 1970s as an effort to promote examination of religious roots of sexism and patriarchy within the UUA and beyond, UU Women and Religion officially began as a task force following the unanimously-passed WOMEN AND RELIGION RESOLUTION at the 1977 UUA General Assembly. Although the Task Force was eventually sunsetted, the movement still exists in UU Districts that hold Women & Religion programs and woman-focused gatherings. It exists at General Assembly, where UUW&R has an annual gathering and a booth in the display area. And it lives in the hearts and lives of women and men who have been touched by the many changes inspired by this movement.
"We do not want a piece of the pie. It is still a patriarchal pie. We want to change the recipe!" -- Rosemary Matson
videos and more about UUW&R
Book of Remembrances - Rosemary Matson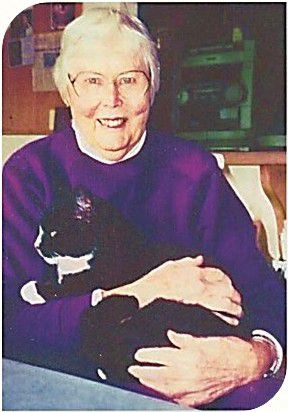 Rosemary Matson (1917-2014)
Written and Compiled by Elizabeth Fisher
DOWNLOAD PDF OF FULL 56-page BOOKLET
Rosemary Matson was a champion of many causes including: women and religion, world peace, international human rights, and putting a face on the enemy to reduce threats of nuclear war.
She lived in many places during her life – Iowa, Chicago, Los Angeles, Hawaii, Boston, Berkeley, and Carmel Valley, Ca where she resided for the last thirty-five years.
"Rosemary was a force of nature!" ~
Bill Monning, California State Senator and friend of Rosemary Matson.
General Assembly 2015
UUW&R will be in Portland, OR for the 2015 General Assembly. We'll have an exhibit booth, #218, right next door to the UU Women's Federation! What a great opportunity for some cross-pollination of ideas.
Unfortunately we won't have room for a Red Tent this year... booth prices went up substantially in 2015 for the larger spaces. We will have new items for sale: hand-knit scarves and shawls created and donated by a long-time W&R supporter. New this year: we won't have much inventory in the booth so we'll offer FREE SHIPPING to anyone ordering curricula, books or CDs at GA.