Welcome! The Women and Religion Movement is alive and well in the 21st Century. A grassroots project started by lay leaders in the 1970s as an effort to promote examination of religious roots of sexism and patriarchy within the UUA, UU Women and Religion officially began as a task force following the unanimously-passed WOMEN AND RELIGION RESOLUTION at the 1977 UUA General Assembly. Although the Task Force was eventually sunsetted, the movement still exists in UU Districts that hold Women & Religion programs and woman-focused gatherings. It exists at General Assembly, where UUW&R has an annual gathering and a booth in the display area. And it lives in the hearts and lives of women and men who have been touched by the many changes inspired by this movement.
"We do not want a piece of the pie. It is still a patriarchal pie. We want to change the recipe!" -- Rosemary Matson
videos and more about UUW&R
International Women's Day 2014
Every March 8, thousands of events are held throughout the world to inspire women and celebrate their achievements. International Women's Day is a unique opportunity to raise awareness of women's issues, and work together to build an international Unitarian*Universalist women's movement.
We ask that you reach out to your congregation to join us in celebration, education, and offering in observance of International Women's Day 2014.
Margaret Fuller - A New American Life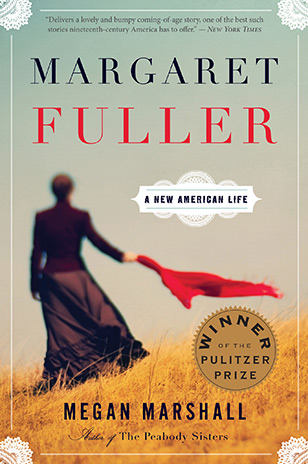 Megan Marshall's book on Margaret Fuller is coming out March 4 in paperback. It's also available for tablet readers like Kindle and Nook.
"The award-winning author of The Peabody Sisters takes a fresh look at the trailblazing life of a great American heroine—Thoreau's first editor, Emerson's close friend, first female war correspondent, and passionate advocate of personal liberation and political freedom.
"From an early age, Margaret Fuller provoked and dazzled New England's intellectual elite. Her famous Conversations changed women's sense of how they could think and live; her editorship of the Transcendentalist literary journal The Dial shaped American Romanticism. Now, Megan Marshall, whose acclaimed The Peabody Sisters "discovered" three fascinating women, has done it again: no biography of Fuller has made her ideas so alive or her life so moving.

"Marshall tells the story of how Fuller, tired of Boston, accepted Horace Greeley's offer to be the New York Tribune's front-page columnist. The move unleashed a crusading concern for the urban poor and the plight of prostitutes, and a late-in-life hunger for passionate experience. In Italy as a foreign correspondent, Fuller took a secret lover, a young officer in the Roman Guard; she wrote dispatches on the brutal 1849 Siege of Rome; and she gave birth to a son.

Yet, when all three died in a shipwreck off Fire Island shortly after Fuller's 40th birthday, the sense and passion of her life's work were eclipsed by tragedy and scandal. Marshall's inspired account brings an American heroine back to indelible life."