Sophia Magazine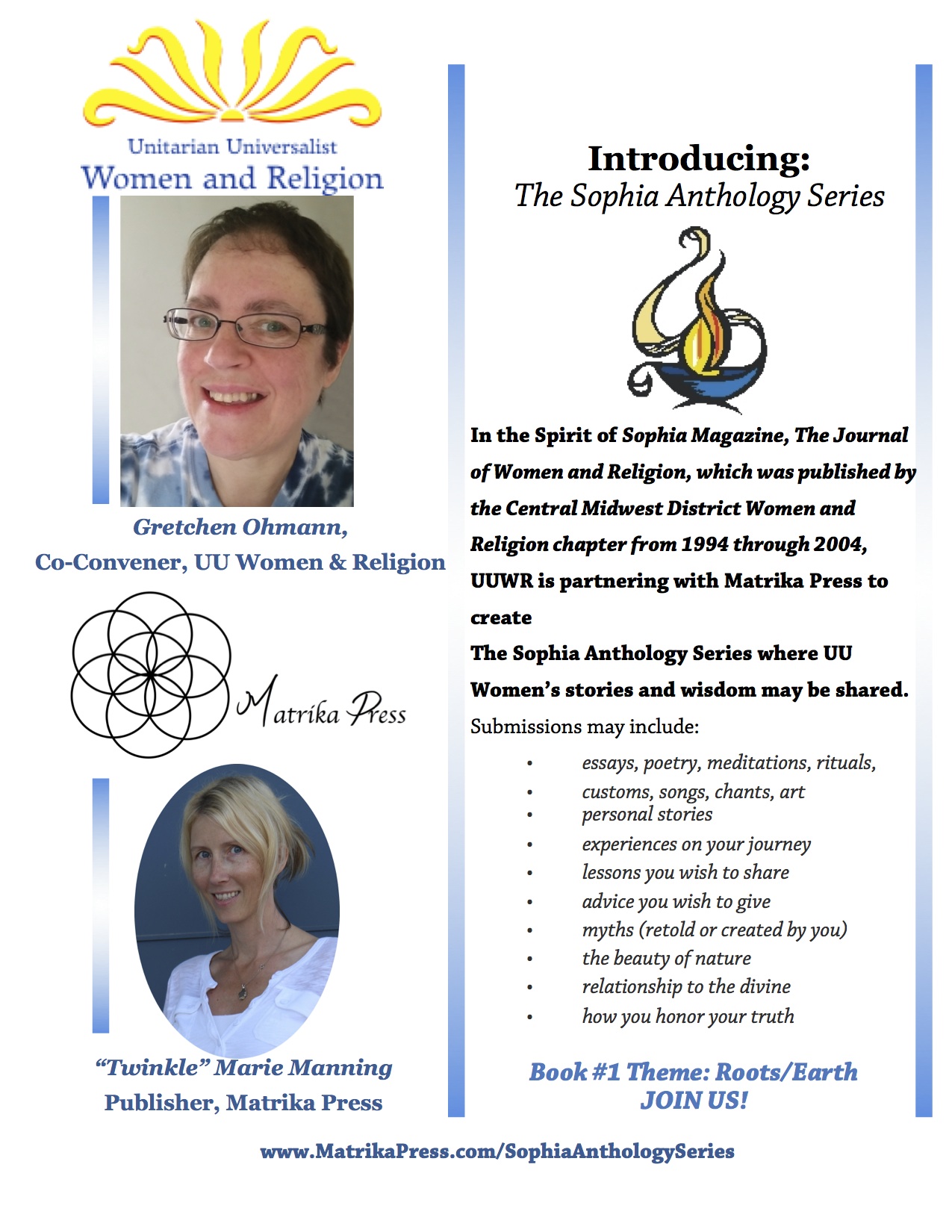 BOOK # 1 Submission Deadline April 15th, 2017
NOTE: WE ARE ALSO ACCEPTING ART SUBMISSIONS TO BE CONSIDERED FOR INTERIOR AND EXTERIOR COVER ART.
The Sophia Anthology Series
In the Spirit of Sophia Magazine, The Journal of Women and Religion, which was published by the Central Midwest District Women and Religion chapter from 1994 through 2004, UUWR is partnering with Matrika Press to create The Sophia Anthology Series where UU Women's stories and wisdom may be shared.
The theme of the first book in the series is: "Roots / Earth"
BOOK # 1 Submission Deadline April 15th, 2017
It is a book dedicated to remembering who we are and where we came from.
Submissions may include:
essays, poetry, meditations, rituals, customs, songs, chants, art
personal story or experience on your journey
a lesson you wish to share
advice you wish to give
a myth (retold or created by you)
the beauty of nature, or of the divine (or whatever you feel called to)
how you honor your truth (your practice)
$100 donation includes submission to The Sophia Anthology Series