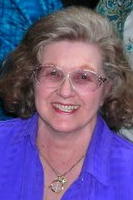 BOOKS BY MEG BOWMANshipped separately from Hot Flash Press
Retired Sociologist, Meg, now in her 80's, is a great-grandmother. She remains active in OWL (Older-Women's League) and W&R: UUA (Women & Religion: Unitarian Universalist Association). Originally from North Dakota, Meg has lived in northern California since 1961.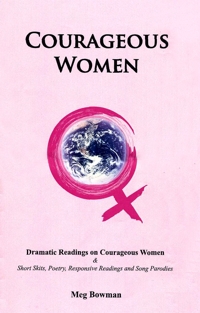 Courageous Women -- Dramatic Readings on Feminist Issues, Vol. VII
Eight Courageous 19th Century Women: Margaret Fuller; Julia Ward Howe, Mary Livermore, Susan B. Anthony, Olympia Brown, Elizabeth Cady Staton, Clara Barton, Charlotte Perkins Gilman.
Courageous Olympia Brown (1835-1926)
Courageous Margaret Sanger (1879-1966)
Courageous Wangari Maathai (Kenya)
Short Skits, Poetry, Responsive Readings and Song Parodies. This is Meg's 12th book. MB-CW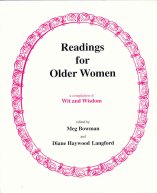 Readings for Older Women . . . 311 Pages
Feel good about aging - ageism, growing old gracefully, humor, happiness, living & dying, parenting, social change, rites & rituals, self acceptance, sisterhood, wisdom & serenity.
MB-OW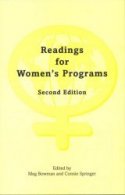 Readings for Women's Programs . . . 130 Pages
Wonderful collection to open and close your meetings.
MB-WP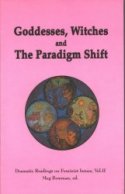 Goddesses, Witches and The Paradigm Shift . . . 230 pages.
Readers theater on UU Women such as Susan B. Anthony, Clara Barton, Jane Addams, Florence Nightingale and many more.
MB-GW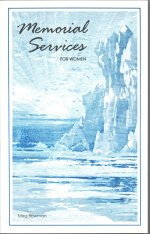 Memorial Services for Women. Non-theistic. 156 pages.

MB-MS
Women's History: Dramatic Readings . . . 210 pages.
Sappho, Hypatia, Mary Wollstonecraft, Deborah Sampson, Emma Goldman, Elizabeth Gurley Flynn.


MB-WH
Celebrating Ourselves . . . 142 pages.
Biographies of the Pacific Central District Women & Religion.


MB-CO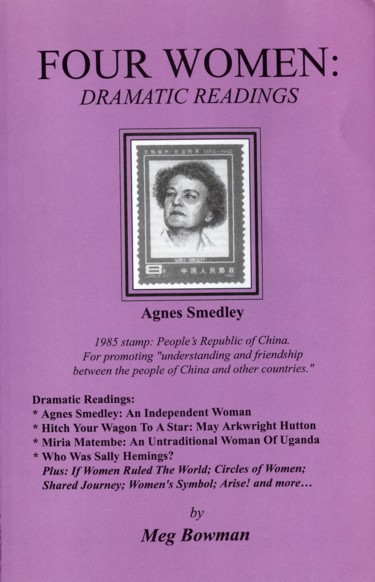 Four Women. 306 pages.
Ideal for readers theater: Agnes Smedley - An Independent Woman, May Arkwritgt Hutton - Hitch Your Wagon to a Star, Miria Matembe - Bog Mouth: An Untraditional Woman of Uganda, Who Was Sally Hemings? plus poetry and readings.


MB-FW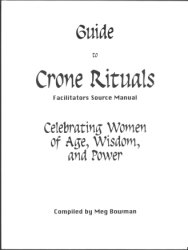 Guide to Crone Rituals . . . 212 pages.
Source manual with 10 complete celebrations plus songs, poetry readings, etc.


MB-CR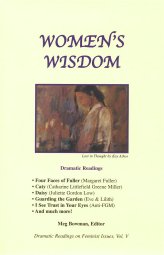 Women's Wisdom . . . 205 pages.
Readers theater on Margaret Fuller, Catharine Greene, Juliette Gordon Low, plus an anti FGM dramatic reading and more.


MB-WW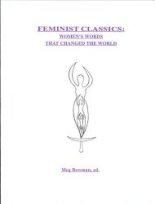 Feminist Classics: Women's Words That Changed the World. 179 pages.
Short articles, poems, book segments, humor from the "Second Wave of Feminism", designed as consciousness raisers.


MB-FC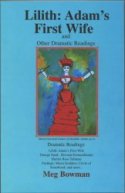 Lilith: Adam's First Wife
Edited by Meg Bowman. For the Classroom, Women's History Programs, retreats, parties, lay-led services, and just for pleasure. Includes "George Sand: Deviant Extraordinaire" and Harriet Ross Tubman" plus "Moon Goddess" and Dorothy Satir's "Circle of Sisterhood."


MB-LL