Nan Lundeen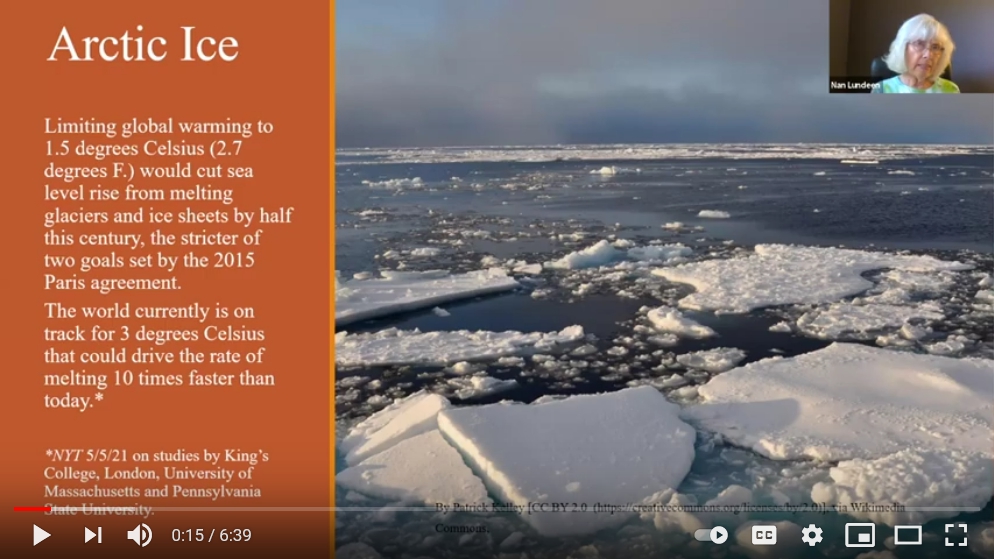 Enjoy videos of Nan Lundeen's presentation, EARTH OUR HOME, at nanlundeen.com. Hear her eco-poetry and learn of practical steps we can take toward sustainability. Nan's work has been published in magazines, newspapers and literary journals. She is a UU, an environmental activist and a retired award-winning journalist. We offer Nan's books in the UUWR Store!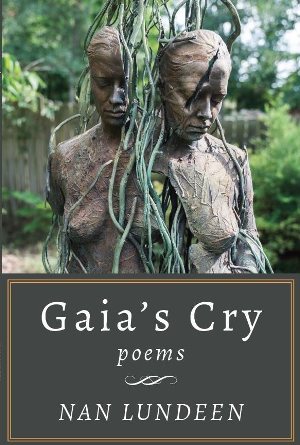 We have signed copies!
"Gaia exemplifies the earth as a living entity, which we must preserve and sustain for our children," says sculptor Dora Natella, whose work adorns the cover of Nan Lundeen's cautionary collection of poems, Gaia's Cry. As global warming accelerates, Nan asks what form Gaia will take during her grandson Elijah's lifetime.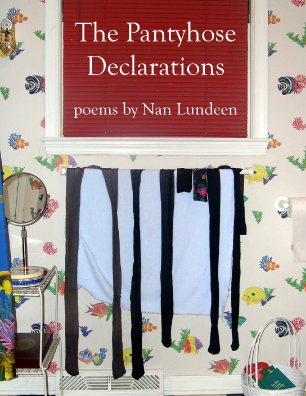 Nan Lundeen's powerful collection of thirty-eight poems introduces the reader to women who refuse to wear pantyhose, who rebuff the duty train, and who discover the magic of a redemptive red bra.
Her poetry celebrates the goddess in her many guises, the Earth swathed in its solstitial shrouds, and the power of a women's circle. It reclaims the Persephone-Demeter myth as two independent women and celebrates the "unafraid dark soul" on the longest night of the year.