Memories
By:

Gretchen O
The Rev. Sarah Barber-Braun, died on December 17, 2017 at the age of 92.

Sarah was born on October 23, 1925 to Dallas Dayton Lore McGrew and Elizabeth Barber McGrew. Born in Tokyo, Japan while her architect father worked there, Sarah grew up in Maryland. She earned her BA in Political Theory and Government from Massachusetts's Radcliffe College in 1947, then worked for a time as a primary and pre-school teacher. After moving to Missoula, MT and adopting her three children—Paula, Julia, and Daniel—Sarah worked for sixteen years as a self-employed jeweler. A lifelong learner, Sarah also participated in graduate coursework in Education, Art, Political Theory, Women's Studies, and American Studies. After discovering Unitarian Universalism and heeding a call toward ministry, Sarah earned her Master of Divinity from California's Starr King School for the Ministry in 1984.

Rev. Barber-Braun was ordained on February 17, 1985 by the First Unitarian Church of Oakland, CA. She first served as an extension minister at the UU Congregation of Erie, PA from 1986 to 1989. Rev. Barber-Braun then served for a year as interim minister at Des Moines, WA's Saltwater UU Church, before ministering to the First Universalist Society in New Haven, CT 1994 to 1996. Sarah then carried out another interim ministry at the Mattatuck UU Society in Woodbury, CT until 1997. In that year she began serving the First Universalist Church of Southold, NY, ministering there until her retirement in 2002.
By:

Gretchen O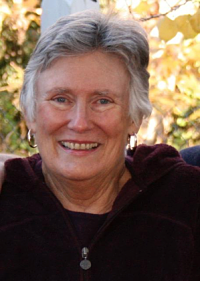 The Rev. Elizabeth "Bets" Wienecke, died on December 28, 2017 at the age of 81.
Bets was born on December 22, 1936 in Evanston, IL to Eliza Rittenhouse Wienecke and Robert Henry Wienecke. She married William Gourley Jr. in 1955, and they had three children together: Ann Michelle (deceased,) William, and Elizabeth. Bets graduated from the University of California, Santa Barbara in 1975 with a Bachelor of Arts in Law and Society; and in 1980 she earned a Master of Arts in Educational Psychology Counseling from California State University, Northridge. She worked for many years as an office manager, a Volunteer Coordinator for the Santa Paula, CA School District, and as Executive Director of the Santa Paula Youth Employment Service. During this time, she married the love of her life, Peter Haslund, becoming stepmother to Melitta and Christina. Inspired by her mentor the Rev. Marjorie N. Leaming, Bets felt a call toward ministry and pursued fellowship with the UUA, earning her Master of Divinity from California's Claremont School of Theology in 1985.
Rev. Wienecke was ordained on May 25, 1986 by the Unitarian Society of Santa Barbara, CA. In 1987, she began serving as the Extension Minister to the Live Oak UU Congregation of Goleta, CA, and in 1990 the congregation called Rev. Wienecke as their settled minister. Bets served Live Oak with passion and dedication for eighteen years, and upon her retirement in 2004 the congregation honored Rev. Wienecke as their Minister Emerita.
By:

Gretchen O

Rev. Joan Kahn-Schneider passed away in June 2017 at the age of 86… Rev. Kahn-Schneider's service on behalf of the denomination was extensive. She served as President of the Ministerial Sisterhood Unitarian Universalist, a forum for women clergy. While ministering in Michigan, Joan served as Good Offices Person for her UU Ministers' Association Chapter. She was also Vice-Chair of the UU Council of Cincinnati Program Committee. Rev. Kahn-Schneider also served on the UUA's Board of Review, and while a member of the UUA staff she held positions in several committees: the Continuing Education Committee, the Joint Theological Schools Committee, and the Theological Grants Panel…
More: http://www.uuma.org/blogpost/569858/283271/In-Loving-Memory-of-JOAN-KAHN-SCHNEIDER-1930--2017
By:

Gretchen O
Oct. 06, 1939 - Feb. 12, 2017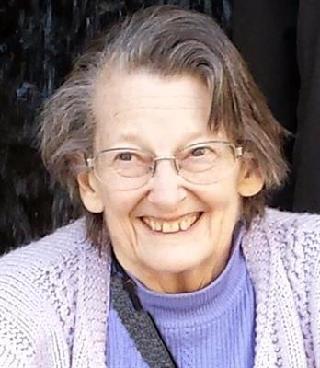 LAKESIDE, MI - Peggy C. Stevens, 77, residing in Lakeside, MI, passed away peacefully at 4:30pm Sunday, February 12, 2017 in Kindred Hospital, Mishawaka. She was born October 6, 1939 in Chicago, IL to the late Robert Adair and Francis (Blake) Hess.
On September 17, 1960 in the Unitarian Church in Chicago, Peggy married William "Bill" J. Stevens, who survives. In addition to her loving husband of 56 years, she is survived by two sons, Mark (Ananda) Stevens of Mt. Prospect, IL and David (Michelle) Stevens of Twin Lakes, WI; one granddaughter, Nicole Stevens; one sister, Dorothy (Jim) Guyot of Rangoon, Burma; and one brother, Robert (Linda) Hess of McDonough, GA.
Peggy earned her undergraduate degree in anthropology from the University of Chicago and her master's degree in ecological communication from DePaul University, Chicago. She taught photography at Sullivan House, a school for delinquent high school students, at the Hyde Park Art Center in Chicago, at Waubonsee Community College in Sugar Grove, IL, as well as at Roosevelt University and DePaul University in Chicago. At DePaul, she designed and taught courses in spring wildflowers as well as a course on "Energy Population Growth-Sustaining a Livable World." She completed a three-volume photographic field study of the plants of Warren Woods which is now part of the University of Chicago Library's Special Collection. She was a lifelong Unitarian and longtime member of the First Unitarian Church in South Bend. Her spiritual expressions include poetry, fine arts photography, collage and song lyrics. Her love of family led her to compile genealogy and family history. She had a passion for nature - living in a home surrounded by woods and wildflowers.
She was active in Central MidWest District Women and Religion, serving on conference planning committees from 2000 through 2008, and on the CMwD W&R Committee, as Treasurer and Chair. One of her songs was recorded by Peggy and her sisters in the Women's Drumming Circle of First Unitarian Church in 2000. "Women's Work"
A celebration of Peggy's life was held Saturday, February 25, 2017 in the First Unitarian Church, 801 E. Washington Street, South Bend, with Rev. Chip Roush officiating. Expressions of sympathy in memory of Peggy may be donated to First Unitarian Church, 801 E. Washington, South Bend, IN 46617.