Shirin Neshat, Iranian Film Director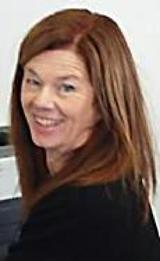 Islamic women are powerful ladies drawing on powerful mythological sources. My favorite is Shirin Neshat (1957-), from Iran. I just watched a film directed by her, Women without Men, which is available through Netflix. The surrealistic film is based on a surrealistic novella by Shahrnush Parsipur (translation available from Syracuse University Press, 1998)
Neshat's story is about four women living in 1953 when a coup ousted the President Mohammed Mosaddeq in favor of Mohammad Reza Shah Pahlavi. (In case you haven't heard of Mosaddeq, and I had to look him up, he was an elected leader in Iran, who the CIA and the British intelligence deposed, putting in the Shah of Iran with his repressive reign. And that is only one of the reasons the people in the Middle East are angry at the U.S. and Britain.)
One woman is a communist; one is a prostitute; one an older women who had been a singer, but her husband didn't allow her to sing; and the last is a woman who is concerned about the importance of virginity.
SW UU Women's Conference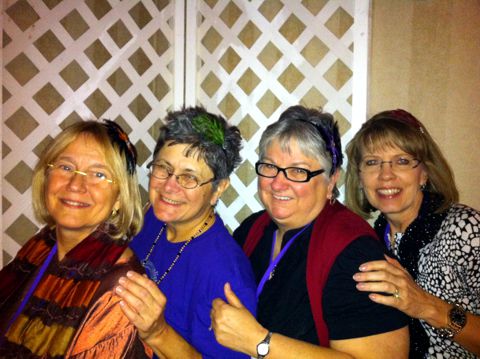 SouthWest UU Women held their 25th annual Conference, "Generation NEXXT" in Dallas Texas on March 3-5. Despite their keynote speaker having to cancel at the last minute due to family illness, the SWUUW women were up to the challenge. Participants commented:
"Big Bad Gina ROCKED! It was so fun to dance to their music, and just be entertained by them!"
"I thought Intern Rev. Megan [Dalby-Jones] did a very good job of delivering the message that Rev. Tambra Lebak was to have given."
Revolutionize and Mutualize People Power
... Our Spring 2011 Theme ...
Our W&R work is in the flow of the worldwide coming together for interdependence and freedom. The human evolution of our going to this partnership level of empowerment makes our W&R movement ever strong.
Merlin Stone 1931-2011
"Merlin Stone is dead. She died on the 23rd of February, 4:52 a.m., in Daytona beach. She was ill for three years with much pain. . Thanks for the books Merlin,"When God was a Woman" and "Ancient Mirrors of Womanhood." You changed my life for the better." - Z Budapest.
Stone was a sculptor and professor of art history at the State University of New York at Buffalo. Her 1976 book When God Was a Woman is often credited with being responsible for one of the major contributors to the rise in Goddess spirituality and feminist thought during the 1980s.
Mama Donna Henes writes, "I met Merlin in 1975 when we worked together on the Great Goddess issue of Heresies: A Feminist Publication on Art and Politics. Since then, she has been a friend, mentor, supporter and role model for me. She was especially helpful when The Queen of My Self was first released, generously sharing her experience, expertise and encouragement. She will be sorely missed... Merlin, dear, rest in in peace, embraced by the arms of the Goddess."
Zsuzsanna Budapest has asked UUW&R to pass along the details of her memorial service: It will be held on September 24, 2011 at the UU Church in Clearwater, FL. She adds, "We are still in the process of organizing for the event, but you can share the www.MerlinStone.net website with everyone so they can monitor the events and projects happening."
Rev. Shirley Ranck, author of Cakes for the Queen of Heaven comments, "For me, Merlin Stone's book When God Was a Woman was one of the first to alert me to the reality that there had been a massive shift in power in the myths and societies of the ancient world. The title alone was a shock to many people. I remember mentioning it to some sociologists of religion at a meeting and the whole idea was dismissed as nonsense. It must have taken a lot of courage to write and publish that book at that time. We owe Merlin Stone a debt of gratitude for her work."
Helen Poenoe adds, "What a fountain of knowledge Merlin Stone's work is! Her Ancient Mirrors of Womanhood serves me well as a resource for moon circles, Wheel of the Year services and Cakes… circles besides simply my own inspiration. I like her phrase, 'the Oneness that lies beneath all dualities.'"
Birthright: The Third Wave
While at the [SWUUW] conference this year, I wrote a tribute poem to the women of SWUUW in particular. From the third of wave of feminists to you all...thanks.
Birthright: The Third Wave
She changes everything she touches
The women in my life have been a sacred circle;
They are weavers of a web of history and love,
Committed to change, committed to justice, committed to the journey.
(We are sisters, on a journey, singing out as one)
Their threads have led me to books and music and protests.
Their threads have held me suspended and safe, saved me from
An abyss of self loathing.
Their threads have mended me when I was frayed and
Pieced together disparate cloths, fabric from the different pieces
Of my soul.
Their voices sing for freedom.
Their bodies and minds have met injustice and suffering.
Their bodies and minds have delivered miracles,
The soft flesh of newborn
Ideas.
They have given me a labyrinth for contemplation
And songs to sing outside the capitol
Or the detention center
Or in my classroom
Or in my daughter's room, at night as she sleeps.
They have given me the bright colors of patchwork quilts
and hippie skirts
and I wear them in my hair
and on my toes
and emblazoned in tattoos.
They have given me gardening tools and seeds,
And a little plot of ground to green
And I call this place
Mine
Although I will gladly share the harvest
After the seeds have become vegetables and fruits and flowers.
There is a basket for each visitor—you can fill one if you like.
Just plant some seeds yourself,
There's plenty more space
In this community garden.
We can share the compost pile,
it is rich and full and warm.
(Heyanna hoyanna heyanna ho)
We are struggling, each of us in our own place on the path
To the center.
Some of them are waiting for me now,
Already there,
And I can hear their voices, softly:
(And everything she touches changes.)
--Sarah Oglesby-Dunegan