Memories
By:

Gretchen O
Oct. 06, 1939 - Feb. 12, 2017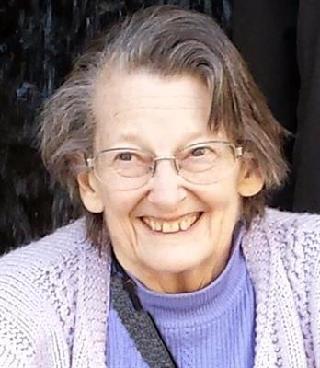 LAKESIDE, MI - Peggy C. Stevens, 77, residing in Lakeside, MI, passed away peacefully at 4:30pm Sunday, February 12, 2017 in Kindred Hospital, Mishawaka. She was born October 6, 1939 in Chicago, IL to the late Robert Adair and Francis (Blake) Hess.
On September 17, 1960 in the Unitarian Church in Chicago, Peggy married William "Bill" J. Stevens, who survives. In addition to her loving husband of 56 years, she is survived by two sons, Mark (Ananda) Stevens of Mt. Prospect, IL and David (Michelle) Stevens of Twin Lakes, WI; one granddaughter, Nicole Stevens; one sister, Dorothy (Jim) Guyot of Rangoon, Burma; and one brother, Robert (Linda) Hess of McDonough, GA.
Peggy earned her undergraduate degree in anthropology from the University of Chicago and her master's degree in ecological communication from DePaul University, Chicago. She taught photography at Sullivan House, a school for delinquent high school students, at the Hyde Park Art Center in Chicago, at Waubonsee Community College in Sugar Grove, IL, as well as at Roosevelt University and DePaul University in Chicago. At DePaul, she designed and taught courses in spring wildflowers as well as a course on "Energy Population Growth-Sustaining a Livable World." She completed a three-volume photographic field study of the plants of Warren Woods which is now part of the University of Chicago Library's Special Collection. She was a lifelong Unitarian and longtime member of the First Unitarian Church in South Bend. Her spiritual expressions include poetry, fine arts photography, collage and song lyrics. Her love of family led her to compile genealogy and family history. She had a passion for nature - living in a home surrounded by woods and wildflowers.
She was active in Central MidWest District Women and Religion, serving on conference planning committees from 2000 through 2008, and on the CMwD W&R Committee, as Treasurer and Chair. One of her songs was recorded by Peggy and her sisters in the Women's Drumming Circle of First Unitarian Church in 2000. "Women's Work"
A celebration of Peggy's life was held Saturday, February 25, 2017 in the First Unitarian Church, 801 E. Washington Street, South Bend, with Rev. Chip Roush officiating. Expressions of sympathy in memory of Peggy may be donated to First Unitarian Church, 801 E. Washington, South Bend, IN 46617.
By:

Gretchen O

Rev. Joan Kahn-Schneider passed away in June 2017 at the age of 86… Rev. Kahn-Schneider's service on behalf of the denomination was extensive. She served as President of the Ministerial Sisterhood Unitarian Universalist, a forum for women clergy. While ministering in Michigan, Joan served as Good Offices Person for her UU Ministers' Association Chapter. She was also Vice-Chair of the UU Council of Cincinnati Program Committee. Rev. Kahn-Schneider also served on the UUA's Board of Review, and while a member of the UUA staff she held positions in several committees: the Continuing Education Committee, the Joint Theological Schools Committee, and the Theological Grants Panel…
More: http://www.uuma.org/blogpost/569858/283271/In-Loving-Memory-of-JOAN-KAHN-SCHNEIDER-1930--2017
By:

G Ohmann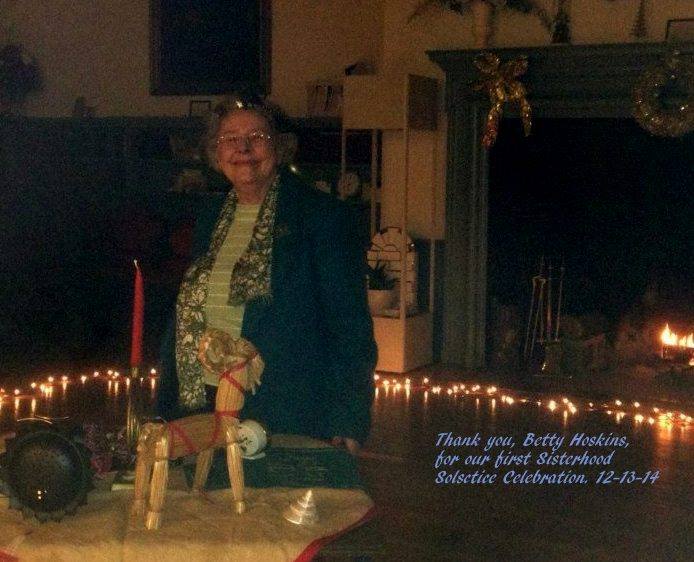 We mourn the passing of UU activist Betty B Hoskins on June 20, 2015. A member of First Unitarian Church of Worcester, Massachusetts, Betty was a bioethicist and tireless worker for reproductive justice.
She had been an active layperson in Unitarian Universalist congregations in Maryland, Massachusetts, and Texas, and also held leadership and planning positions in the UU Women's Federation, Women and Religion, UUs for Right Relations, Second Circle workshops, the Religious Coalition for Reproductive Choice, the UUA Pamphlet Commission, the Skinner Sermon Award Committee, and past president of UU Collegium.
Read more: http://www.uuwf.org/who-we-are/foremothers/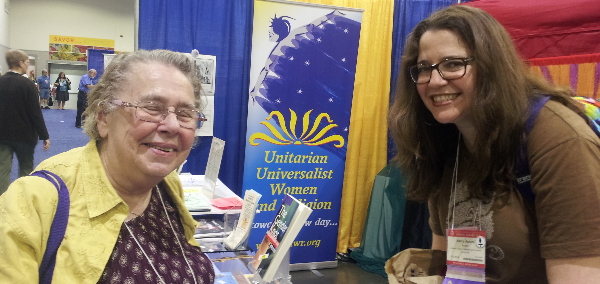 Betty with Nancy Rogers at the UUWR booth at General Assembly 2014
By:

G Ohmann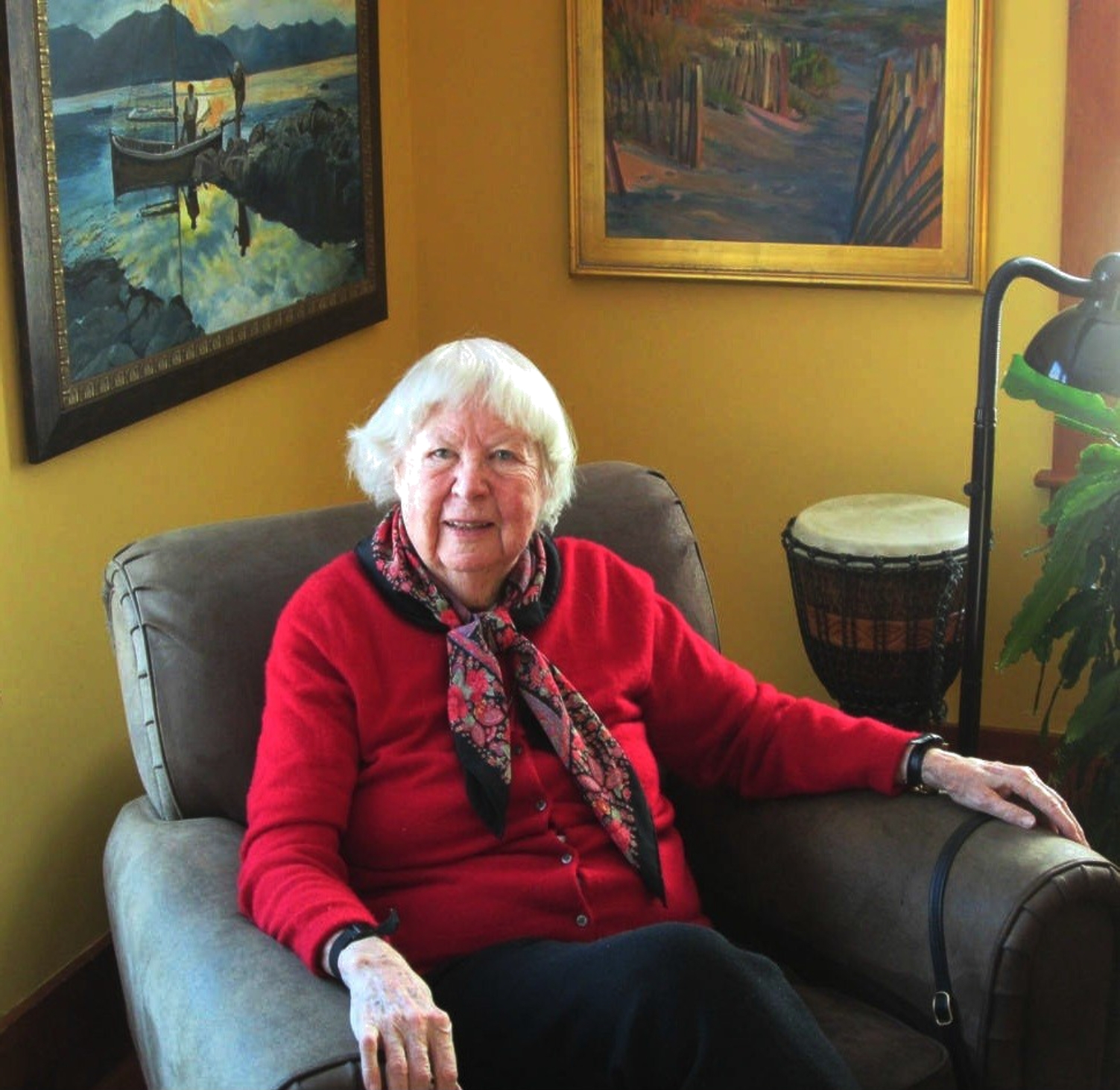 As you may know, last week Helen Hughes passed away peacefully in her sleep at her home in Belfast, ME. Many people at the UU Church in Park Forest, Illinois remember her dearly and wish to share memories with one another. There will be a memorial celebration to honor her on Saturday, June 20th at 2pm at UUCC. Our CUUPs chapter will follow the memorial with a Summer Solstice Celebration. You are invited to attend both of these events. We look forward to seeing you. If you cannot attend, please keep her in mind at that time, perhaps by lighting a candle for her.
Helen Elizabeth Hughes, PhD
Helen was born April 23, 1922, in Damariscotta, ME, the last of 10 children, to the Rev. Thomas Bennett Hughes (1865-1957) and the Rev. Sarah Barbara Mayhew Hughes (1876-1972). She died in Belfast, May 26, 2015. She was 93.
By:

G Ohmann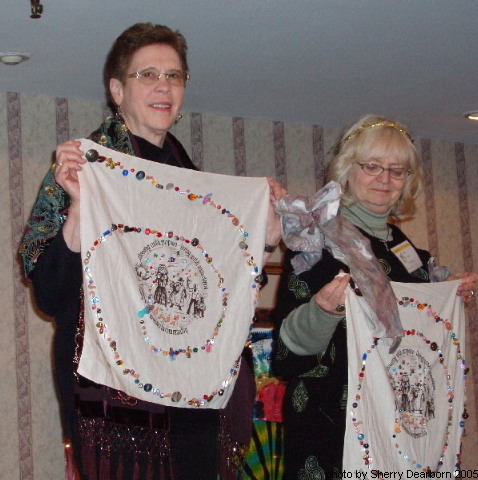 Joanne "Della" Fought, 83, of Peoria passed away Thursday, February 19, 2015.
Joanne was a leader at the Universalist Unitarian Church of Peoria, serving as President of the Board, Chair of Social Action, on two ministerial search committees, the Building Committee, as well as district and national groups like UU Women's Connection, UU Women's Federation and UU Women and Religion.
She is pictured here (on left) at Central Midwest District WomanSpirit in 2005, which she co-chaired with Pat Goller (on right)