Welcome to UU Women and Religion
Welcome! The Women and Religion Movement is alive and well in the 21st Century. A grassroots project started by lay leaders in the 1970s as an effort to promote examination of religious roots of sexism and patriarchy within the UUA and beyond, UU Women and Religion officially began as a task force following the unanimously-passed WOMEN AND RELIGION RESOLUTION at the 1977 UUA General Assembly. Although the Task Force was eventually sunsetted, the movement still exists in UU Districts that hold Women & Religion programs and woman-focused gatherings. It exists at General Assembly, where UUW&R has an annual gathering and a booth in the display area. And it lives in the hearts and lives of women and men who have been touched by the many changes inspired by this movement.
"We do not want a piece of the pie. It is still a patriarchal pie. We want to change the recipe!" -- Rosemary Matson
Cakes Curriculum Resources Now Downloadable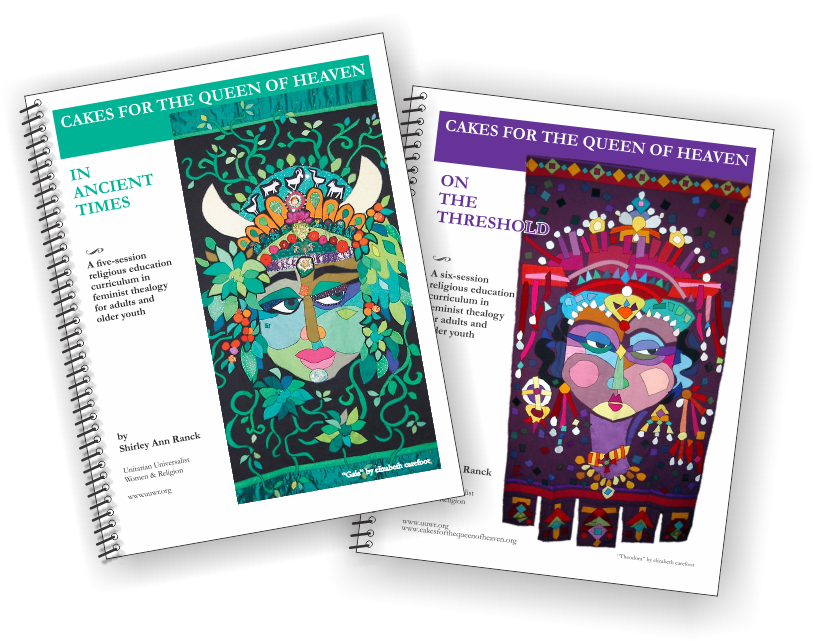 We have had many requests for downloadable files, since folks are using more tablets and laptops without a way to play files from a CD. The resources from both volumes are now available on the UUWR website! You will need to log in - that information is included when you buy the curriculum. If you have already purchased the set and would like access to the files, please email store@uuwr.org.
We may also have Cakes t-shirts available again! Stay tuned...
Membership
We don't really have memberships these days, though you can volunteer to work with the core group anytime.
We're currently in conversations with UU Women's Federation on consolidating. It's possible UUW&R will come to be positioned as a program of UUWF rather than as an independent UU Related Organization. We've already partnered with UUWF on several projects, including a joint presence at General Assembly.
Since UUW&R has really focused on networking among the remaining District UU women's groups, keeping essential -- and new -- women's spirituality materials available, and handling publication of the classic curricula and some books, that will likely remain our focus. UUWF structure and funding may help UUW&R do even more. We have several curriculum projects in the works.
You might consider joining UU Women's Federation. They are a membership organization and you can join for a donation of any amount: https://www.uuwf.org/donate-join
Shared Leadership book - NEW!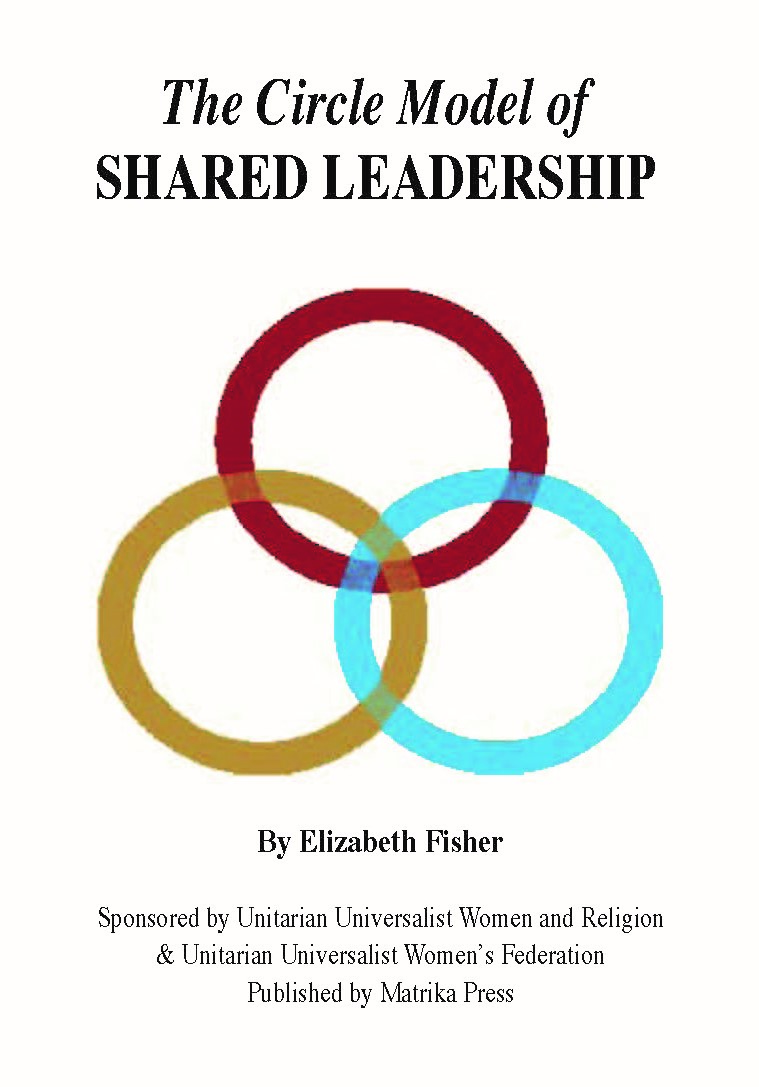 Newly revised and updated, this book by Elizabeth Fisher outlines a Train-the-Trainer workshop which teaches the group facilitation process of the participatory Circle Model of Shared Leadership.
This book can aid you when facilitating a group and also make it possible for you to teach this method effectively so it can be put into practice quickly by others. It presents the core ideas of Shared Leadership, and provides written material and resources that are concise and ready to use when teaching others.
UUW&R will be offering this workshop in various places around the US in 2019 and 2020. Those attending this workshop will be empowered to take the Shared Leadership model into their congregations and committees and utilize the process of consensus decision-making as they answer the call to build beloved community.
Discounts for multiple copies!