Elizabeth Fisher has passed on...
With deep sadness, we report that Liz Fisher has passed away after several months in hospice care for cancer. We'll have more details as time goes on. She shared these thoughts with us back in May.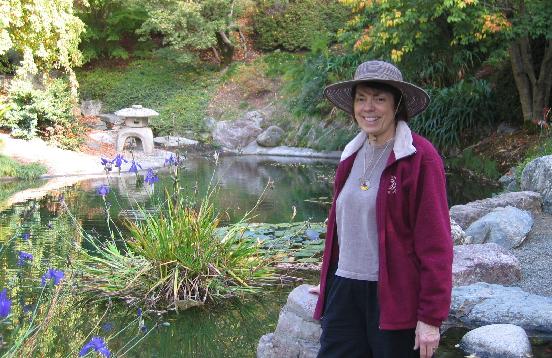 As I look back over my 72+ years of life in this body I am amazed at all I have experienced, thought and felt. During my years from early 1980s to the present, Women and Religion has been my nourishment. As Matilda Joslyn Gage (1826-1898) of the 19th century taught so well, the early societies that proceeded patriarchy have a profound message for us.
The purpose of Women and Religion is to proclaim our ancestral stream of concern for fair, compassionate, kind, and most of all, mutually supportive inclinations. This tendency is to be blended with the contemporary concerns of positive modeling of non-violent co-existence and protection of the natural world – plant, animal, stone and star.
UU Womenspirit Virtual Event October 16-18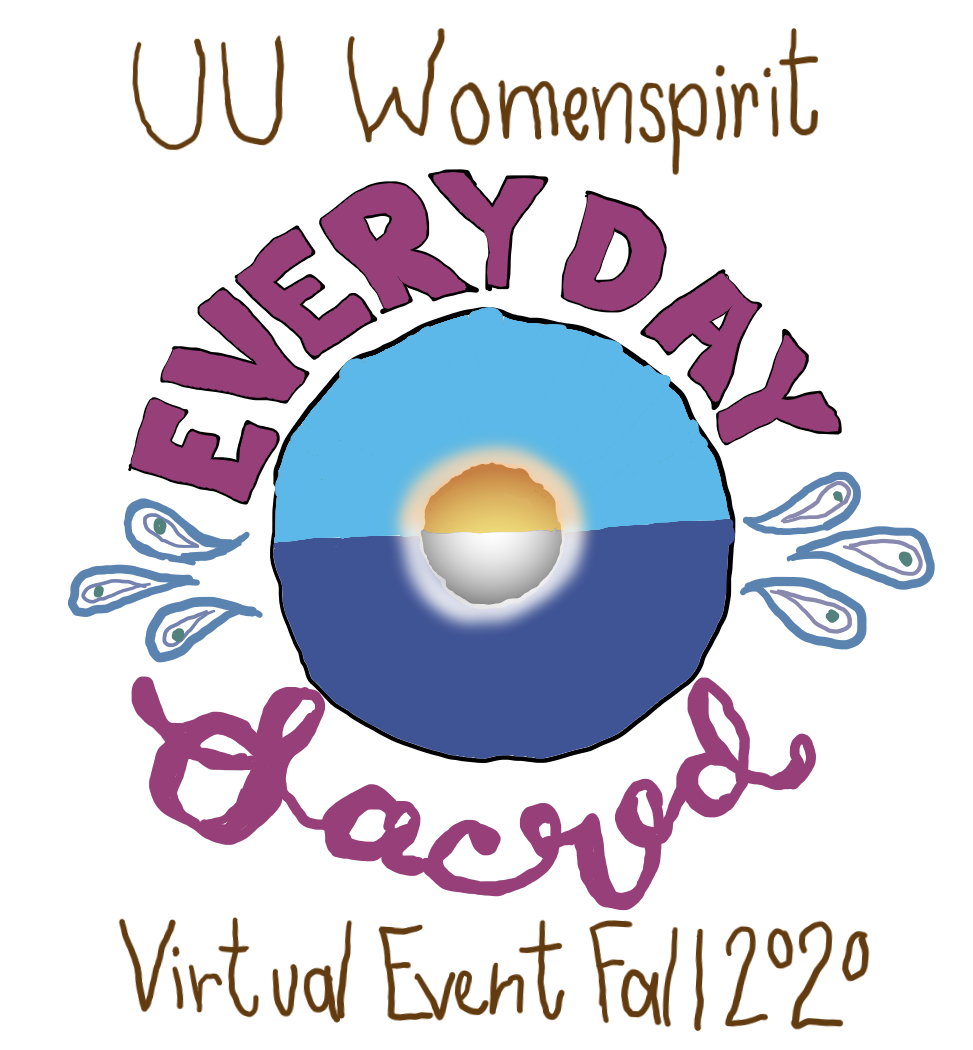 Stay home and join us for the first ever virtual event for UUWomenspirit! Friday evening to Sunday morning, we will welcome the Divine Feminine at home, and through Her, connect with each other from afar. You will be inspired, challenged and delighted by workshops throughout the day on Saturday, in a special shorter format suitable for the virtual medium. We will worship together mornings and evenings. There will be fun new social activities, as well as familiar favorites like Tea and Talk, and of course, Cabaret. So prepare your altar or magical spot at home, because UUWomenspirit is coming to you!
EVENT FLYER (PDF) EVENT BROCHURE (PDF) REGISTER
September 2020 News
Welcome Back!
Welcome back to Geri Kennedy, who has recently re-joined the Continental UUWR core group! She's excited to help working on developing and funding upcoming online programs and more women's spirituality resources.
CALL for VOLUNTEERS
Continental Women & Religion is re-energized and eager to bring you more women inspiring and women honoring programs. We can't do it alone though. If you are interested in helping in any capacity, but especially with newsletter, fundraising, website, communications, virtual retreats and programs, or if you have ideas, please get in touch with Gretchen Ohmann, info@uuwr.org.
Cakes Classes Online
Stay tuned! CUUWA (Canadian UU Women's Association) and various congregations are planning online Cakes classes this fall. The best place to stay informed is in the Cakes Facilitators Facebook Group.
Pomegoddess Notecards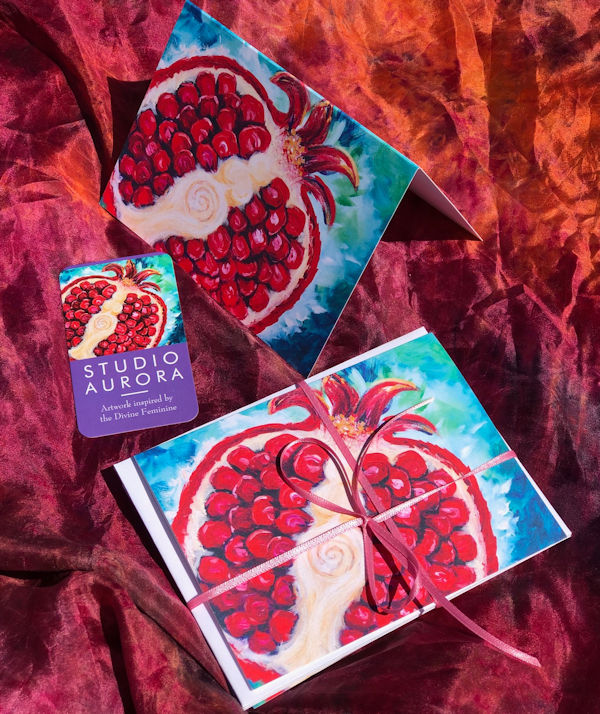 5.5" x 4" - $10/set of 5 (includes envelopes)
Two of Studio Aurora's favorite symbols of Sacred Feminine abundance -- the Goddess and the Pomegranate -- come together in the original "Pomegoddess" acrylic painting, and has become Studio Aurora's signature image. Folded cards are blank inside to invite you to express, in your own words, what's in your heart!
Gaia's Cry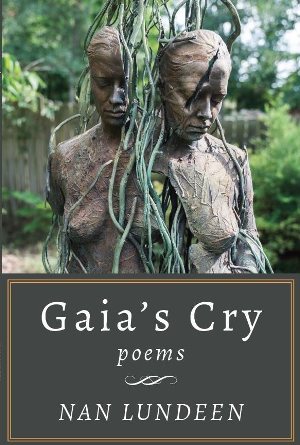 We have signed copies!
"Gaia exemplifies the earth as a living entity, which we must preserve and sustain for our children," says sculptor Dora Natella, whose work adorns the cover of Nan Lundeen's cautionary collection of poems, Gaia's Cry. As global warming accelerates, Nan asks what form Gaia will take during her grandson Elijah's lifetime.
Donate
You may make a donation to UU Women and Religion here. We are a 501(c)3 organization. Please select the quantity of $10 increments you would like to donate.
Shared Leadership book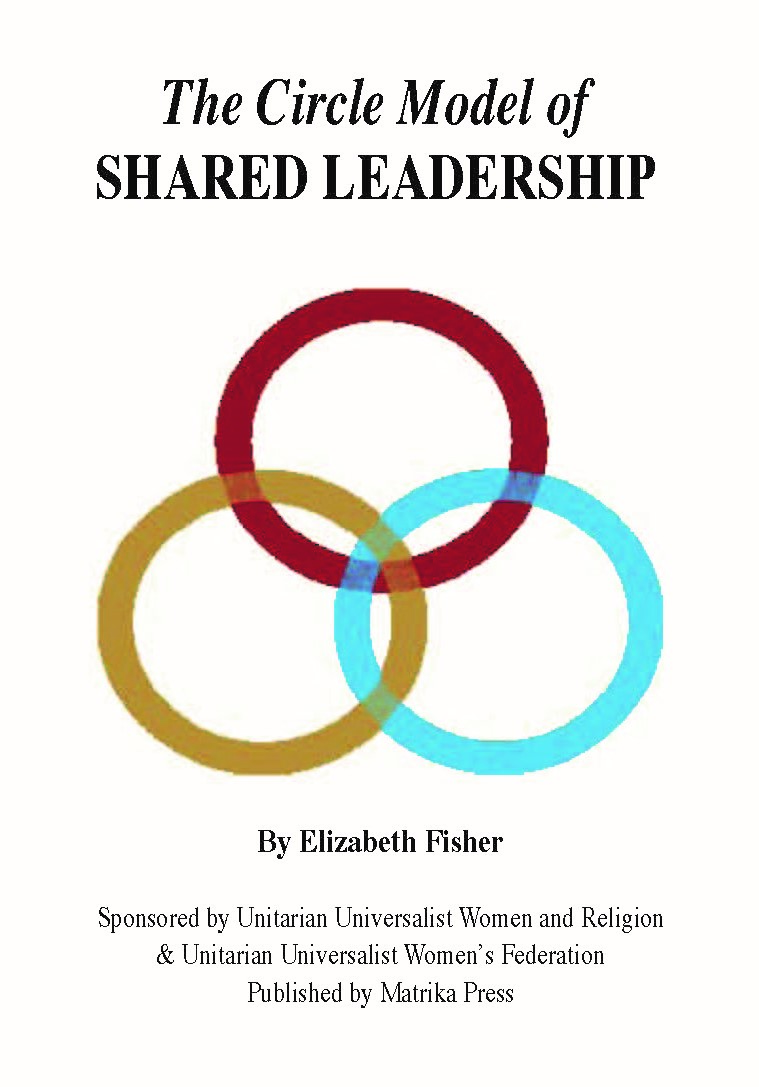 Newly revised and updated, this book by Elizabeth Fisher outlines a Train-the-Trainer workshop which teaches the group facilitation process of the participatory Circle Model of Shared Leadership.
This book can aid you when facilitating a group and also make it possible for you to teach this method effectively so it can be put into practice quickly by others.
Cakes for the Queen of Heaven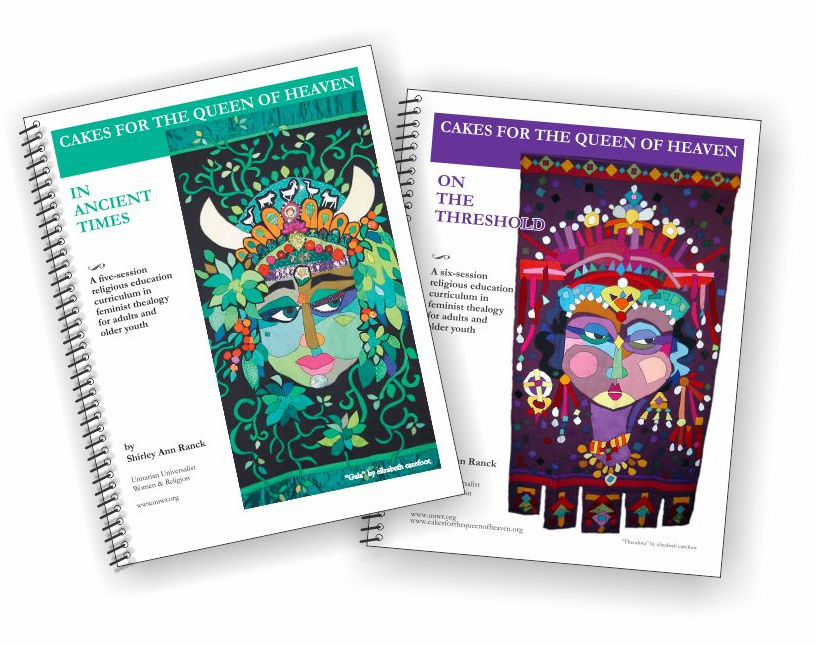 The classic women's circle study course!
by Rev. Shirley Ann Ranck, PhD
September 2019 - We have had many requests for downloadable files, since folks are using more tablets and laptops without a way to play files from a CD. The resources from both volumes are now available on the UUWR website! You will need to log in - that information is included in the package when you buy the curriculum. If you have already purchased the set and would like access to the files, please email store@uuwr.org.
IN ANCIENT TIMES: This five-session Volume I of the popular adult religious education curriculum includes an introductory section featuring author Shirley's Ranck's "Statement of Feminist Thealogy," Elinor Artman's "Brief Herstory of Cakes," and Nancy Vedder-Shults, "Baking Cakes for the Queen of Heaven."