UU Womensphere Fall Retreat in SE New England
From Saturday, September 28, 2019 - 10:00am
To Sunday, September 29, 2019 - 04:00pm

by
This email address is being protected from spambots. You need JavaScript enabled to view it.
Contact
bcdwomensphere@gmail.com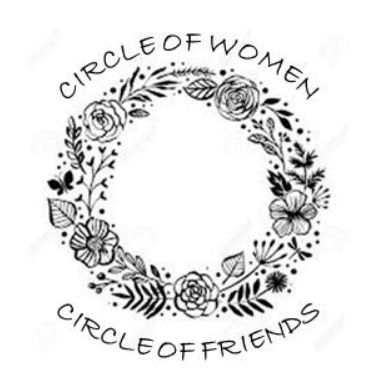 Womensphere 2019 Fall Retreat at Senexet House ! Saturday, September 28th -Sunday, September 29th
Womensphere, a group of Unitarian Universalist women in south-eastern New England, invites all women to a fun and relaxing weekend filled with singing & dancing, meditation & sharing, crafts & games,We will learn about the importance of ritual in our daily lives and honor Gaia and her world. Our fall retreat will take place at Senexet House, a beautiful Victorian retreat center nestled in the forest of Woodstock, Connecticut. All of the delicious meals are provided by Senexet House. No need to cook!

Schedule for the weekend
Saturday 9/28

10:00 Registration

10:30 Announcements

Introductions

Opening Ritual

11:00 The Benefits of Rituals

12:30 Lunch

1:30 Free Time

2:30 Labyrinth Craft

4:00 Singing & Dancing

5:00 Sharing

5:30 Social Time

6:00 Dinner

7:00 Goddess Bingo

8:00 Movie

Sunday 9/29

7:00 Heart Chakra Meditation

8:00 Breakfast

9:00 Free Time

10:00 Celebrating Gaia

11:30 Group Photo

12:00 Lunch

1:30 Integrating Our Experiences

3:00 Closing Ritual
All activities are optional. This is your retreat.
What to bring: Yourself! Other possible things - items for the altar (flowers, stones, pinecones, goddesses), drums, guitars, book(s) for the the book-swap table, munchies and drinks for social hour, journals, coloring books, knitting, etc.
Directions: From the intersection of routes 44 & 395 in Putnam, CT: Drive one mile west on Rt 44 to Rt 171, turn right on 171, go two miles to Senexet Rd and turn right. Go 1.4 miles. Senexet House is on the left. Please park snugly, end to end, as the lot is small.
Cost: $130.00 - check payable to Womensphere. Partial scholarships available. Mail to: Return the bottom portion of this form and a check (payable to Womensphere) to: Kate Gillis, 71 Kristee Circle, West Warwick, RI 02893
Please register by September 18, 2019.
Questions? Email any questions to bcdwomensphere@gmail.com
Name:
Email:
phone #:
Address:

Meals: [ ] regular [ ] vegetarian [ ] gluten free
Food allergies:
Location
276 Senexet Road, woodstock, ct 06281