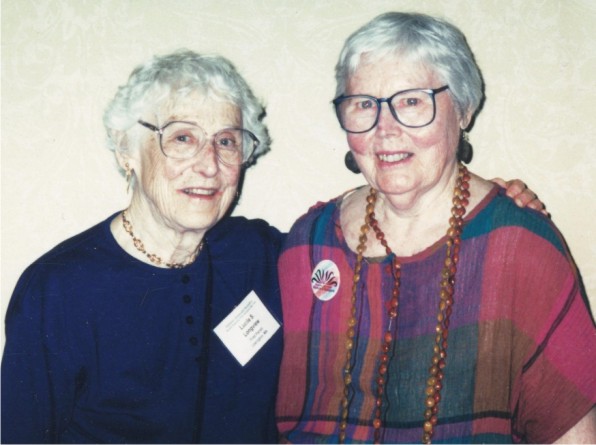 In this 40th year since the adoption of the UU WOMEN AND RELIGION RESOLUTION, we are making a special effort to collect and archive our story.
Do you have photos of women who you remember for their contribution to the UU Women's movement?
Do you know women you could ask for photos, stories, or reflections that you could help send to us?
Please send digital copies of photos, stories, reflections to photos@uuwr.org.
If you know someone we should contact for their help in this project, please email Julia Harris at scotfiddle@aol.com with the contact information.
AND - watch for announcements of a special event at General Assembly!
photo: Lucile Longview and Rosemary Matson