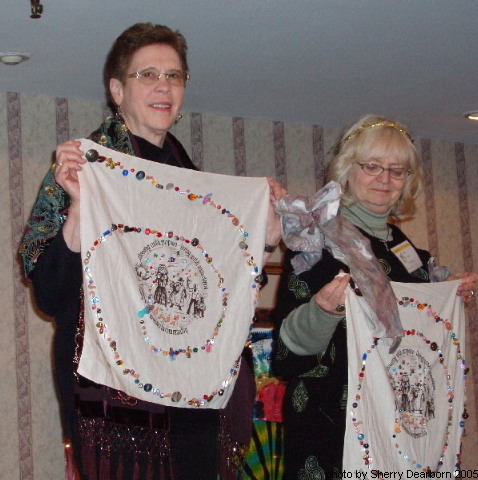 Joanne "Della" Fought, 83, of Peoria passed away Thursday, February 19, 2015.
Joanne was a leader at the Universalist Unitarian Church of Peoria, serving as President of the Board, Chair of Social Action, on two ministerial search committees, the Building Committee, as well as district and national groups like UU Women's Connection, UU Women's Federation and UU Women and Religion.
She is pictured here (on left) at Central Midwest District WomanSpirit in 2005, which she co-chaired with Pat Goller (on right)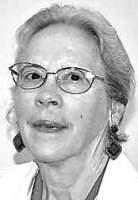 Joanne was born Oct. 27, 1931, in Denver, Colo., to William and Grace Hoagland. She married John "Jack" Fought in Denver on Aug. 4, 1951. They moved to Peoria in 1969. Jack died on Nov. 25, 1998. They had three sons, John, Jeff and Jason. John and Jeff preceded her in death, as well as her grandson, Bryan Fought. Jason lives in Peoria.

Joanne earned her master's degree in library science from the University of Illinois in 1974 and worked as a librarian at Trewyn School and ICC, retiring in 1988. She also created a library at the Peoria County Jail and founded the Alpha Park Library in Bartonville.

She was active in many community organizations, including Common Place and Center for Prevention of Abuse. Along with her husband, Jack, she ran the Community Word newspaper for many years.

A memorial service will be held at the Universalist Unitarian Church, 3000 W. Richwoods Blvd., Peoria, IL on Saturday, Feb. 28, at 3 p.m. The Reverend Michael Brown will officiate.