Oct. 06, 1939 - Feb. 12, 2017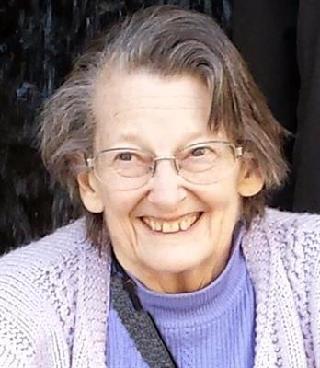 LAKESIDE, MI - Peggy C. Stevens, 77, residing in Lakeside, MI, passed away peacefully at 4:30pm Sunday, February 12, 2017 in Kindred Hospital, Mishawaka. She was born October 6, 1939 in Chicago, IL to the late Robert Adair and Francis (Blake) Hess.
On September 17, 1960 in the Unitarian Church in Chicago, Peggy married William "Bill" J. Stevens, who survives. In addition to her loving husband of 56 years, she is survived by two sons, Mark (Ananda) Stevens of Mt. Prospect, IL and David (Michelle) Stevens of Twin Lakes, WI; one granddaughter, Nicole Stevens; one sister, Dorothy (Jim) Guyot of Rangoon, Burma; and one brother, Robert (Linda) Hess of McDonough, GA.
Peggy earned her undergraduate degree in anthropology from the University of Chicago and her master's degree in ecological communication from DePaul University, Chicago. She taught photography at Sullivan House, a school for delinquent high school students, at the Hyde Park Art Center in Chicago, at Waubonsee Community College in Sugar Grove, IL, as well as at Roosevelt University and DePaul University in Chicago. At DePaul, she designed and taught courses in spring wildflowers as well as a course on "Energy Population Growth-Sustaining a Livable World." She completed a three-volume photographic field study of the plants of Warren Woods which is now part of the University of Chicago Library's Special Collection. She was a lifelong Unitarian and longtime member of the First Unitarian Church in South Bend. Her spiritual expressions include poetry, fine arts photography, collage and song lyrics. Her love of family led her to compile genealogy and family history. She had a passion for nature - living in a home surrounded by woods and wildflowers.
She was active in Central MidWest District Women and Religion, serving on conference planning committees from 2000 through 2008, and on the CMwD W&R Committee, as Treasurer and Chair. One of her songs was recorded by Peggy and her sisters in the Women's Drumming Circle of First Unitarian Church in 2000. "Women's Work"
A celebration of Peggy's life was held Saturday, February 25, 2017 in the First Unitarian Church, 801 E. Washington Street, South Bend, with Rev. Chip Roush officiating. Expressions of sympathy in memory of Peggy may be donated to First Unitarian Church, 801 E. Washington, South Bend, IN 46617.