This item can be backordered
Jonathan Telfer, Editor, Writers' News and Writing Magazine, U.K, says, "Writing advice guides often tend to blur into each other, but not Moo of Writing, which takes a holistic approach to improve the writer's life and creative process in a refreshingly different way. Unleash your inner cow and find your moos!"
The Moo of Writing process uses ... exercise ... relaxation ... meditation
Current scientific research spanning the pond from the University of London to the University of California supports the premise that relaxation, particularly day-dreaming, stimulates creativity.
About the Poet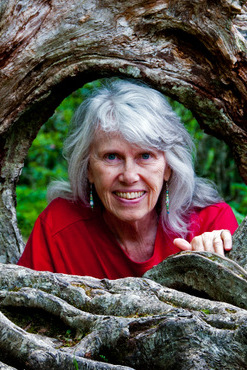 Nan Lundeen's Black Dirt Days: Poems as Memoir, and Moo of Writing: How to Milk Your Potential were finalists in the 2016 National Indie Excellence Awards. Her poems have appeared in Yemassee, Illuminations, The Petigru Review, Connecticut River Review, and others. Her latest book of poetry is Gaia's Cry.
A retired award-winning journalist, she holds an MA in communications from Western Michigan University. She and her husband, freelance photographer Ron DeKett, live in southwestern Michigan among deer, wild turkey, hummingbirds, and wildflowers. She's a member of the Berrien UU Fellowship. Hear her read from her book of poems, The Pantyhose Declarations, at www.nanlundeen.com.