This item can be backordered
Poet and journalist Nan Lundeen gives voice to rural Iowa of the 1950s "where cornfields sang in summer/and winter howled at our throats."
"In these poems, Nan harvests the stories of the land and the people that she came from and both will forever live in her well-worked lines." - Glenis Redmond, Teaching Artist & Poet.
"'Black Dirt Days celebrates farm and family, childhood and church, and ultimately even 'good death.'
In these honest, forthright poems full of Iowa light, Nan Lundeen offers praise for the place 'where [her] soul planted itself/and refused to move/although [her] body did.'" – Gil Allen, Bennette E. Geer Professor of Literature, Furman University, Winner of the Robert Penn Warren Prize in Poetry.
About the Poet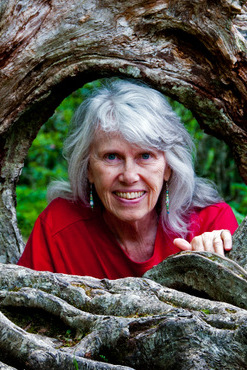 Nan Lundeen's Black Dirt Days: Poems as Memoir, and Moo of Writing: How to Milk Your Potential were finalists in the 2016 National Indie Excellence Awards. Her poems have appeared in Yemassee, Illuminations, The Petigru Review, Connecticut River Review, and others. Her latest book of poetry is Gaia's Cry.
A retired award-winning journalist, she holds an MA in communications from Western Michigan University. She and her husband, freelance photographer Ron DeKett, live in southwestern Michigan among deer, wild turkey, hummingbirds, and wildflowers. She's a member of the Berrien UU Fellowship. Hear her read from her book of poems, The Pantyhose Declarations, at www.nanlundeen.com.
2016 National Indie Excellence Awards Finalist, poetry category.